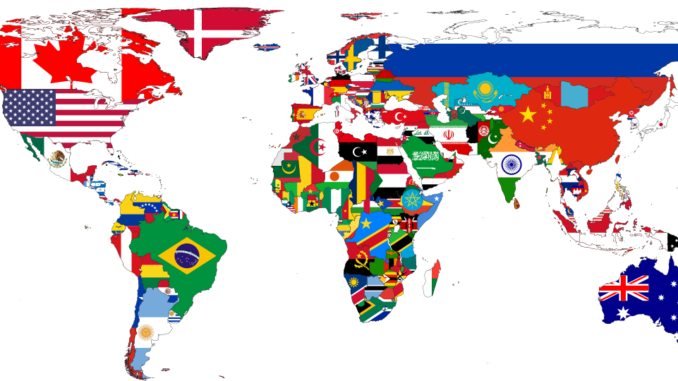 Three years ago, we did a feature called 31 Days of Horror, in which we reviewed a different horror movie each day of October, leading up to Halloween. We thought we would revisit the idea this year, except that rather than an entirely free selection, a restriction on the choice would be imposed. And so, here we are. Each day for the rest of the month, we will be covering a horror movie from a different country. This project evolved over time. We first picked 31 countries which seemed to have something interesting to say for the genre. Initially, they were mostly those which had the richest tradition of horror; I'm sure that… [throws dart at world map] Malawi probably has made a horror movie, but this was never going to be exhaustive, unless October has 195 days. The countries were selected first, and we then started looking into appropriate movies.
But as I stumbled across films, the focus moved away from the more obvious countries. In the end, I decided to skip the likes of the US, UK, Italy, France, Japan, South Korea, etc. in favour of exploring new or relatively rarer territory. During the early going, there was a mix of new films and older ones, but I gradually drifted into selecting strictly those from 2010 or later, in an attempt to catch the contemporary zeitgeist with regard to the world of horror. These are all also ones we've never seen before. [Coming in October 2022: 31 Days of Classic Horror. Well, maybe…]
Note that the films in question may or may not be considered "from" that location; being about a country, or set there, is deemed sufficient qualification. Though in most cases, the production is at least related to it. I have tried to cover a broad range of styles and content, from obvious and well-trod subgenres to more fringe entries. In some cases, there wasn't much "selecting" going on: you pretty much take what you can get, with regard to the Maltese horror film industry. As before, reviews will be variable in style; any better-known ones are probably going to see me drifting off on tangents. Though these are largely obscure enough that shouldn't be much of an issue.
So, join us on our travels through the month of October, as we stamp our cinematic passports. I hope you've had your jabs.
31 Countries of Horror