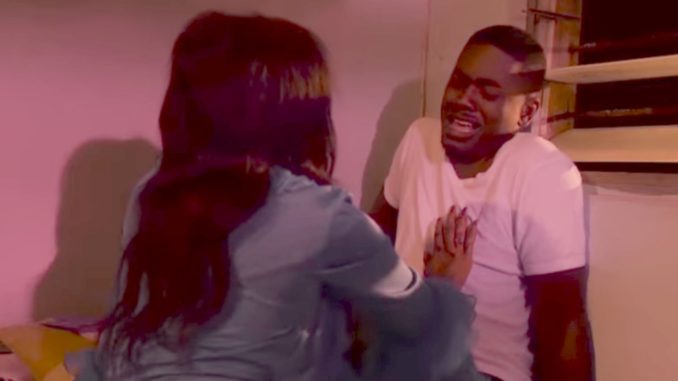 Rating: C-
Nigeria
Dir: Tolu Lordtanner
Star: Timini Egbuson, Rahama Sadau, Dec Imafidon, Sanni Omozieghele
This is the first Nigerian film of any genre I've seen. By some accounts, "Nollywood" is the second largest film industry in the world, but few of its products achieve distribution outside the African continent. The one I wanted to cover was Ojuju, a zombie film; however, it seemed entirely unavailable, from legal or other sources. While digging around turned up a bunch of possible alternatives on YouTube, most of them looked… well, pretty bad, to put it mildly. But this one – posted there by its director – looked at least to be technically competent. In that department, I have to say, I was pleasantly surprised. Save for some brief audio issues, this was comparable to any moderately low-cost Western product. Given the budget was just $8,500, it's actually pretty impressive, with some occasionally striking camerawork.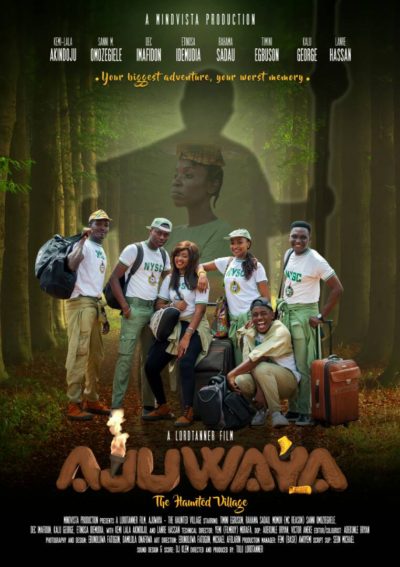 The title is slang for members of the Nigerian Youth Service Corps (it's derived from the pidgin version of the military phrase "As you were"). All graduates have to serve in this force, and the film focuses on a group of six, under leader Collins (Egbuson). They are sent on a mission (quite what is never explained!) to a remote village, which is the home of a snake worshipping religion, with a fable about snake women. During their stay there, various odd occurrences happen to them, and Collins forms a relationship with another corps member, Halima (Sadau). But as people vanish and the weirdness intensifies, the slithering truth begins to emerge.
The problem here is mostly that the horror seems a background element for most of the film. This could be standard for Nollywood – with a sample size of one movie, I'm ill-equipped to say. But a lot of the running time seems to be spent on the Collins/Halima romance. While not entirely irrelevant to how things turn out, it does seem excessive. Similarly, there is the comic relief of two sex-mad members of the platoon, Femi (Imafidon) and Osas (Omozieghele). Again, this does end up related – let's just say, their STD turns out to be not just gonorrhoea – but I would have preferred more reptilian carnage. On the other hand, all the characters actually come over as real people, and generally avoid being too irritating. That's certainly not always the case in Western horror movies.
The rating above does factor in its limited value as horror, which is considerably lower than I wanted. But the novelty of its setting and general approach meant I was entertained a bit more than that grade might suggest. It was certainly different, not least in an explicitly moral tone, for this is basically an anti-sex film. At the end, after pointing out that the snake-women stealing male sperm thing is a myth (a statement which seems a bit superfluous?), a caption appears: "Those who keep their body, keep their very soul from greater anguish and many, many sorrows. And that is TRUTH." With around 45,000 deaths a year in Nigeria from HIV/AIDS, that's not necessarily a bad lesson for a movie to have.
This review formed part of our October 2021 feature: 31 Countries of Horror.