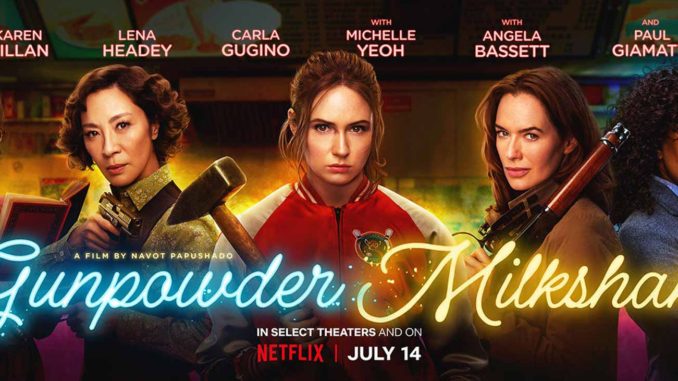 Well, I hope your 2021 was… somewhat acceptable. I think that's the bar we're aiming for here, as 2021 saw the wholesale disruption of 2020 and said, "Here, hold my beer." It has now been more than two years since I watched a film in a proper cinema. Admittedly, this has partly been the lack of movies which inspired me to get off my sofa. Sorry, but a "woke" James Bond film and a movie featuring all the Spidermans, really are not of much appeal. With so many movies rapidly or even coincidentally going to streaming, the point of rushing to see a movie with a bunch of potential disease vectors largely escapes me. I may never go back to the cinema again. It would be sad – yet not inappropriate – if the last movie I saw in a theatre was Terminator: Dark Fate.
Letterboxd tells me I logged 366 films over the course of 2021, the second year in a row I surpassed a one-per-day average, though the number is down from the 2020 figure of 403. This may be due to there being a full baseball season, with a hundred more games than were played in 2020. While my interest was lower, for a variety of reasons (not least the local team having one one of the worst seasons in their league over the past 60-odd years), there were still more evenings spent watching that, rather than racking up another film. On the other hand, FearCon had a record number of feature submissions to get through, and a couple of them will be mentioned below.
While I saw plenty of good movies, a lot of them were older and so don't qualify. I really enjoyed Hammer Time, with some real crackers from the studio: the seventies are sometimes cited as the studio going into decline, but I think it includes some of their best work. I felt quite sad when it ended, but there's another project in the works, which will provide the content for October's 31 Days of Horror event. That was also a lot of fun, exploring the world through the lens of the genre, even if some of the films were of purely geographic interest. Discovering Tubi has opened a lot of doors, simply for easy access to stuff, even if there are commercials. Conversely, also discovering Twitch – mostly for music – may be a factor in watching fewer films, thanks to evenings spent listening to the likes of DJ Bueller and DJ Slave1. Who needs to go clubbing, when the club comes to you?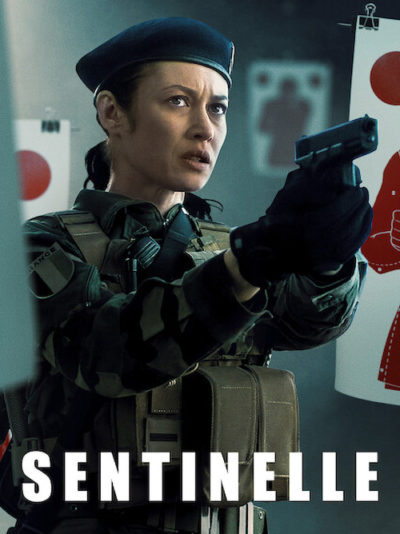 On a personal note, my long unbroken streak of having never spent a night in hospital ended in February when I went down with COVID. Could have been a lot worse though, and they nipped potential complications like pneumonia in the bud. So my main wish for 2022 is to cut that shit right out. After a year spent entirely in the state of Arizona, and except for one night, in Phoenix, will be getting back to traveling again in 2022. There's a point at which you just can't cower in your basement any longer, because that's not living. You get your shots, take sensible precautions, and get on with things.
And speaking of getting on with things… As usual, my rules for inclusion are fairly loose. Released somewhat, somewhere, and on some service, some time close to 2021 is all it takes for me. Links will take you to the appropriate review, be that here or on GirlsWithGuns.org. Honourable mentions in alphabetical order go to: Black Widow, Boss Level, Lamb, Nicole, Strider and The Trip.
The surge of streaming premieres didn't always deliver, but there were some unexpected pleasures too. This was one of the few portrayals of a veteran returning home, where the PTSD is actually necessary to the plot, rather than being a gratuitous addition in lieu of character development. Olga Kurylenko seeking revenge was well worthwhile. What we said: "The violence here packs a genuine wallop, with some startling moments which left me feeling certain someone was going home with a concussion that day. It's definitely quality over quantity."
The Dyatlov Pass Incident is one of the most fascinating unexplained incidents of the last century, and I find it endlessly interesting. This documentary went back to the scene, seeking to uncover the truth. Of course, we'll likely never know for sure, but the hypothesis which was put forward here certainly seems plausible. See also Dead Mountain. What we said: "Le Guillou does a good job of capturing the mystery and its attraction. Similarly, whether you've heard about it or not, this is a solid and well-crafted exploration of the mystery."
With a cast including Karen Gillan, Lena Headey and Michelle Yeoh, this was always going to be promising. It may not quite have lived up to everything I hoped it might, but the very large injections of style made it a cotton-candy confection that pleased the eyes, and was perhaps the best looking film of 2021. One I'd happily watch again, to be sure. What we said: "You'll see things here which you have likely never seen before, and while that originality definitely does not apply to all the plot elements, it does at least have the grace to take those things from some very, very good movies."
I will say this: one of the best cinematic trends of the year was the slew of action movies taking inspiration from John Wick. This was not limited to English-language films either, as this one – let's call it "Juan Wick" – proved. I will watch this less-edited approach to the genre all day long, and hope it's a trend which continues in 2022. What we said: "You're not here for original story-lines or complex plots. You are here for heads being cracked in imaginative and inventive ways, and there's no shortage of that."
Yeah, on one level it's just another zombie film. But simply by virtue of it being from Malaysia makes it feel fresh and original, this being a culture of which I had been largely unaware. It's nice to see that one of the elements of common culture which unites us worldwide, is a fear of being eaten alive by infected friends and family. What we said: "Lee makes great use of the surroundings. Shots of the zombies moving through the mist-shrouded foliage are genuinely creepy, and their make-up is better than I expected too."
Another FearCon entry, this Argentinian entry won Best Feature there, and deservedly so. It plays very nicely on the "embodiment of your worst fears" trope, as a kidnapping goes increasingly wrong. The kidnappers fall apart, as they realize their victim isn't the helpless girl expected, and it's a lot of fun to watch them implode. What we said: "Will likely resonate most with those who have phobias of their own. But even as someone who doesn't, this succeeded in crawling its way under my skin."
Coming out of nowhere, this was propelled largely by Katharine Isabelle's stellar performance, which was probably the best I saw in 2021. It's in sharp contrast to some of the noisier or flashier films we watched, yet as they say, a chance is as good as a rest, and the heart on view was as honest and effective as any other emotion. What we wrote: "Isabelle is great. This is the kind of character it would be easy to dislike or despise, yet there's a humanity at her core which keeps her sympathetic."
The ties to John Wick are particularly apparent here, sharing writer Derek Kolstad, but proving that anyone can be made into an action hero if the film-makers involved are sufficiently skillful. Not that this in any way diminishes the effort put in by the lead actor, because… What we wrote: "Bob Odenkirk, action hero. Those are words I did not expect to be writing in 2021. Yet here we are, with what looks likely to be the breakout performance in that genre this year."
Released in some territories in 2020, the IMDb lists its US release as December 15. Close enough. There have been a slew of "trapped underwater" movies, but this is the most effective of them, working well both above and below the water. Quite why anyone would swim in a fjord, I don't know. Even less so after watching this. What we said: "Hedén does an excellent job of ratcheting up the tension, and I found I spent most of the second half holding my breath. Or feeling cold. That too."
If it hadn't been for Project Adkins, we'd likely have skipped this, the trailer looking like another low-budget, generic action flick. Low-budget it may be, but generic it certainly is not. I found the one-take approach executed as effectively as I've ever seen it, making for an insane thrill-ride that cements Scott Adkins position in the genre. What we said: "It was just glorious to see an action movie that was, entirely deliberately, the very antithesis of the lazy, "edited to fuck" garbage which has become common in Hollywood."
Playlist with trailers for each of the top ten: