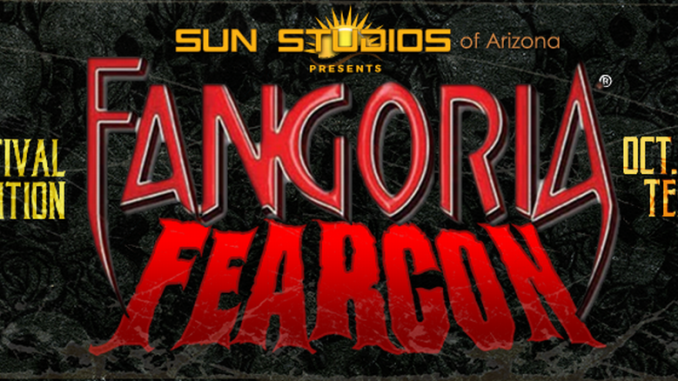 The films covered here were all screened during the seventh incarnation of our horror event took place last weekend at Sun Studios in Tempe. This was something of a zero-to-convention event. We'd originally been planning the event, but had been unable to find a sponsor, and so had effectively canceled it in June. In early August, however, Fangoria came on board as a title sponsor, and it was suddenly alive again. We had slightly less than two months after the official announcement of its rebirth, rather than the usual eight or nine, to get everything back on track. I still have no clue how Chris managed it, but it went off with amazingly few hitches. If you want to know more, check out the event site, where we'll shortly be getting round to posting a full report.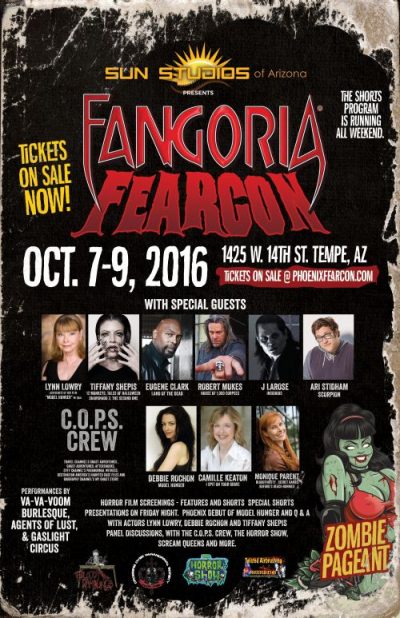 Here, I'm concerning myself solely with the six features which were screened (there were also a total of 17 short films, but life's too short to write about all of those!). I think the main takeaway from these was how the term "horror" encompasses such a broad range. It's often discussed as if it's a homogeneous lump, leading to unfortunate, blanket statements like "I don't like horror films." I don't like quite a few of them myself, actually, as I learned during the submission process. The great thing about running a film festival is getting to see films you'd never otherwise see. The bad thing about running a film festival is having to sit through films you'd never otherwise sit through…
Not that this applies to the six reviewed here, of course, since those were the ones we selected as the cream of the crop. What wasn't particularly selected, but turned out that way, was the breadth of the styles, content and approaches on view. Subtle and understated? Curse of the Siren. Over the top and outrageous? Peelers. Well-crafted and thoroughly pro? She Who Must Burn. Rough around the edges and raw? Mania. Adorable heroine? Psycho Magnet. Utterly fucked-up heroine? Model Hunger. Truly something for everyone here. Except for the "I don't like horror films" crowd, obviously. They're basically irredeemable…
Despite the breadth of styles and approaches, all the films had female leads save Curse of the Siren, and even that had its share of strong women characters.  While this wasn't something we particularly sought out, it's something we certainly embraced. Horror is a genre that gets accused not infrequently of being misogynist; sometimes with reason, though more often it seems like a case of people projecting their own preconceived notions on an easy target. Again, any such blanket statements would be thoroughly disproved by these six films, which show that the gentle sex are capable of committing appalling mayhem, every bit as much. Witness Model Mayhem, directed by a woman (no small B-movie icon herself, Debbie Rochon), in which Lynn Lowry cuts off and eats a victim's clitoris, raw. This is surely third-wave feminism at its finest.
Most of these are still looking to acquire some kind of distribution. The exceptions are She Who Must Burn, which was released on DVD by one of the event's sponsors, Midnight Releasing, this week, and Model Hunger, which came out earlier this year, and was screened because we had its stars, Lynn Lowry and Tiffany Shepis in attendance (we were hoping to have Rochon present too, but she came down ill). The other four will hopefully get an outlet somewhere; these days, it's almost relatively easy to make a movie, it's getting it out to the audience which is the problem! Peelers, which won the Best Feature trophy, would seem to have the best shot, but we'd love to see all of them find their niche.
The reviews