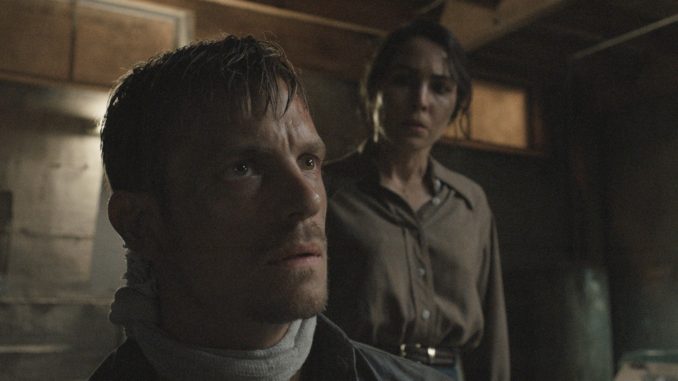 Rating: C-
Dir: Yuval Adler
Star: Noomi Rapace, Joel Kinnaman, Chris Messina, Amy Seimetz
In a small American town, where everyone works at the local oil refinery, Romanian refugee Maja (Rapace) has succeeded in putting both her life back together, and war-time trauma behind her. She's now married to former army medic, Lewis (Messina), whom she met when he was over in Europe after the end of World War II; they have a son, and life isn't bad at all. She is still occasionally troubled by nightmares and other symptoms of post-traumatic stress disorder. Though this being 1960, that isn't really a Thing.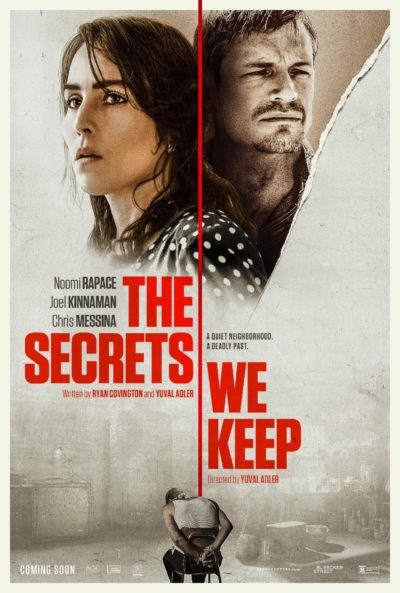 However, one day in the park, Maja recognizes another European refugee (Kinnaman) as one of the Nazi soldiers who were responsible for putting the T in her PTSD. The man ends up unconscious in the trunk of her car, then tied up in the basement of their house, much to Lewis's discomfort. The man denies everything, saying he is Thomas, a civil servant who spent the war in Zurich, and much like Maja, came to the US after marrying an American. So, has she made a terrible mistake as to Thomas's identity, or has fate genuinely given her a chance to take revenge for the sins of the past?
Obviously, the crux of the matter is whether Thomas is who he says he is, or who she says he is. But the film doesn't seem particularly interested in that. For instance, he gives Lewis details allowing the husband to check the refugee's story. Yet the resulting, significant plot point all happens off-camera, in about the least dramatic way possible. On the other hand, we get a number of scenes involving Thomas's wife (Seimetz) – who presumably wouldn't know about her husband's past as a Nazi, were that to be the case. Her bonding with Maja, the kidnapping of her husband, is flat-out odd, and I'm not happy about the ending either, which largely yanks the carpet out from under Maja's agency.
The saving grace is the performances. I'll happily watch Rapace in just about anything since her star-making turn in the Millennium trilogy: she always brings it, even when the material might not deserve anyone's best efforts. But the results since Hornet's Nest have been distinctly variable, to say the least. She has done well in some action films like Unlocked or What Happened to Monday; yet for every one of those, there is a Close, Child 44, or a Dead Man Down – film where her talents are wasted. Unfortunately, this is another which falls in the latter category.
While it will certain leave you asking yourself questions, in my case this was mostly wondering how the waif-like Rapace can drag the well-built Kinnaman out of a grave in the woods, and back into her car boot, without the aid of a winch. Going by the trailer, this looked like a high-adrenaline version of Death and the Maiden. It is… and it isn't. In particular, it's not high-adrenaline at all. High angst is probably closer to it.