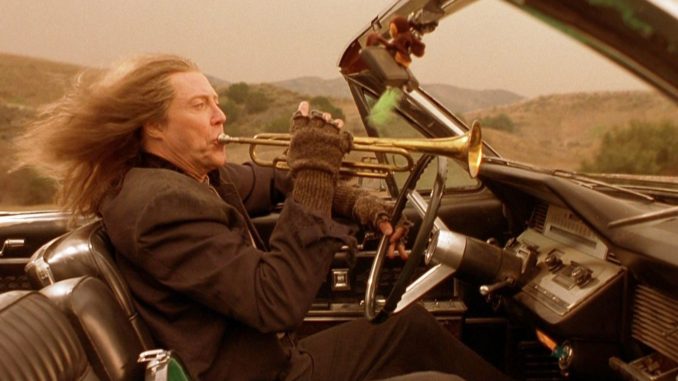 Rating: C-
Dir: Patrick Lussier
Star: Dave Buzzotta, Vincent Spano, Christopher Walken, Kayren Butler
Walken has never exactly been a franchise player. Of his over a hundred film credits on the IMDb, this appears to be the only part three. Even part twos are rare: his minor role in Joe Dirt 2 is about it [while he was in Wayne's World 2, he didn't appear in the original]. Which makes it all the more surprising he signed up for this – I suspect he enjoyed the role of Gabriel. His taking the role was instrumental in the original film getting financed, but I get the sense he was tiring of it by this point. There's a scene here in a roadside diner which repeats, largely word-for-word, the conversation with the waitress from the first movie. That's kinda the point (they even brought back the same actress), but it indicates the degree of recycling involved, and that cannot be particularly fulfilling for an actor like Walken.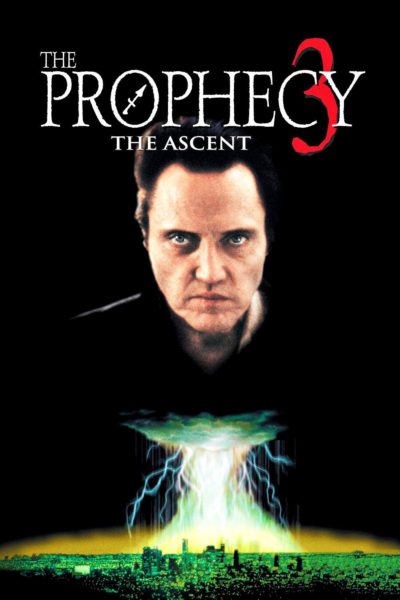 Once again, we're in angel hunting territory. The target this time is Danyael (Buzzotta), the half-human, half-angel nephilim spawned in The Prophecy 2. He's now grown-up and a preacher – albeit an unconventional one telling the congregation they're basically on their own, because God doesn't care. Some angels want him dead: quite why they waited for him to reach adulthood is unclear. But Danyael is quite hard to kill. Turns out, his heart needs to be removed: enter Zophael (Spano) in hot pursuit, with a pointy tool designed for that purpose. Gabriel, meanwhile, has seen the light after spending a couple of decades as a human, and is more or less on Danyael's side, as the nephilim seeks to end the war in heaven.
Mostly, this feels like a retread of the second film, with Danyael being pursued by Zophael and a member of his flock (Butler). Gabriel, meanwhile, has learned to drive in his time on Earth, so no longer needs a minion for that. It all feels rather underwritten, with the end suddenly shifting focus on to another antagonist angel, Pyriel, and a terrible deus ex machina in the form of a lightning bolt. After 2.95 movies on the sidelines, God apparently decides to play favourites? For Lussier's feature debut (he'd go on to the Dracula 2000 franchise, as well as Drive Angry), they brought in Power Rangers' Koichi Sakamoto to do stunts. That adds a martial-arts feel to the battles, though the impact is lessened by some dreadfully choppy editing.
Initially, it seems that the coroner, Joseph, was going to be the human focus here (he's played by Steve Hytner – he and Walken are the only actors in all three installments). However, he vanishes after the first third, as the film heads back to Arizona. Though probably the film's biggest flaw, is shuffling Gabriel off to the side: instead, he's largely trailing along in the wake of Danyael and Zophael. None of the new cast make much impression, and even a brief Brad Dourif appearance feels wasted. I don't blame Chris for bowing out at this point, especially with his character's arc coming to a natural conclusion. The studio, however, decided there was still some life left in this equine…