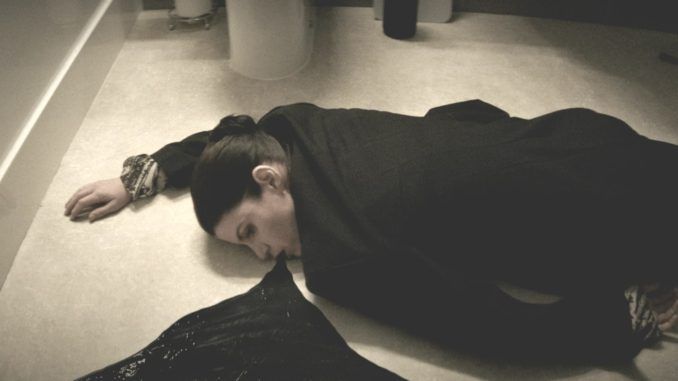 Rating: B
Dir: Ben Steiner
Star: Jemima Rooper, Kate Dickie, Sarah Paul, Simon Meacock
This is not to be confused with the other film of the same title, also about a mad Scottish mother, living in a small community. What are the odds? This is less psycho, and considerably more Lovecraftian, with rural England (the curiously named Sutton Mallet) standing in for rural New England. Laura (Rooper) is an ad executive with a troubled life, sustained by casual sex, bulimia and a copious coke habit. An overdose leaves her slumped on the floor, and visited by a mysterious, black, oil-like substance while unconscious (top). The next day she gets a call from her long-estranged mother, Celia (Dickie), and agrees to return to the family home for a possible reconciliation, much against her better judgment.
Laura should have listened to her self-doubt, for barely has she arrived, when things start to go wrong. It's painfully clear this was a dysfunctional family, her father having committed suicide not long after her birth, and Celia was a thoroughly unfit mother – albeit one who now looks little older than her daughter (Dickey was born only 10 years before Roper). Things escalate from here, with that black substance returning, not just to Laura but some of the villagers, Mum's persistent requests for a nice walk in the garden, and a local cult who act as if the one in Hot Fuzz took their job very, very seriously. Even the presence of childhood friend Abi (Paul), the only other person who seems to have aged, isn't much of a comfort. For the more Laura discovers about what is happening and why she was called back to the village… Well, think The Wicker Man crossed with The Call of Cthulhu.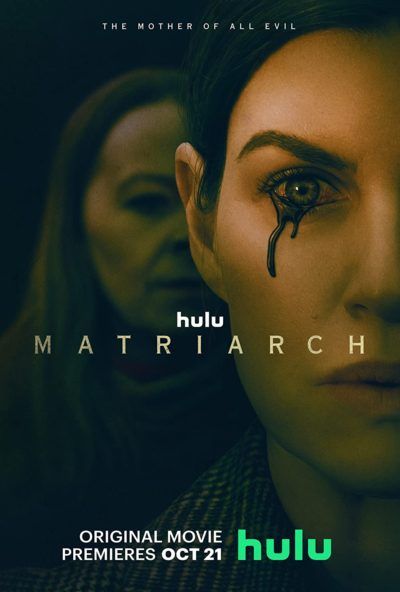 There are a pair of very solid performances at the core here, with both Rooper and Dickie doing fine work. The former may have the tougher task, as the early going depicts Laura as a generally unlikable individual, somebody who has little time for the needs or feelings of others. However, the more you learn about her past, the more sympathy you develop. She calls Celia a "sadistic bitch", and there's presumably a reason why she refers to the piano in the house as "the rack" (we aren't told, nor do we need to know, the details). Meanwhile Celia goes in the other direction, initially seeming a repentant mother, only for her true motives eventually to be revealed.
It does lack clarity, both literally (the ending unfolds, largely shrouded in darkness), and in storyline terms. Never a good sign when my first port of call after a film finishes, is Googling explanations of it. The elegant simplicity of The Wicker Man would have been welcome. However, I grew up in, and escaped from, a town which feels not dissimilar to Sutton Mallet. A lot of this rang almost painfully true, both in location and some of the personal stuff. Though I am fairly certain my late mother was not at the centre of any sex cult worship of the Old Ones in Forres. Fairly certain…