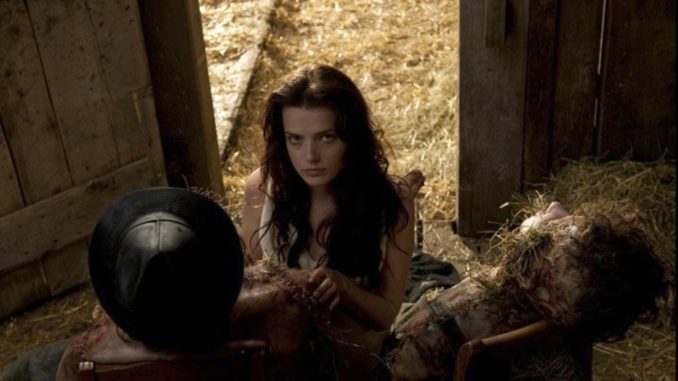 Rating: B-
Dir: Michael Steiner
Star: Roxane Mesquida, Nicholas Ofczarek, Andrea Zogg, Carlos Leal
This is a remake of Sukkubus – den Teufel im Leib, or is at least, based on the same, titular legend. On the plus side, this does address the somewhat languid (to be kind) approach taken to the material by its predecessor. However, the chosen structure is not able to stick the landing, with a last act that is rushed and, to a disappointing degree, unclear. It begins in the present with the discovery of a long-buried skeleton in the Alps. We then flashback to 1975, where the sacristan of the small, rural town nearby, just hung himself in the bell tower. Shortly afterward, a mysterious and mute young woman (Mesquida) shows up in its streets, and is taken in by local police officer, Sebastian Reusch (Ofczarek). As he investigates, concern about the girl increases. The local priest cites stories over past centuries of a demonic creature who takes female form, and even tries to kill her.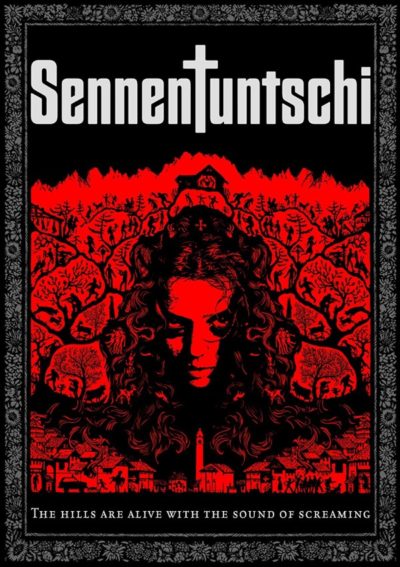 He may have a point, since Reusch is shaken to find photos of an unsolved triple homicide from 25 years earlier, where the prime suspect looks eerily similar to the new arrival. Adding to the worries, when checking in on a remote farm, the residents have gone missing. In a further flashback there, we find Erwin (Zogg) and his idiot son were joined by city escapee, Martin (Leal). One drunken night, they re-enact the ritual of the Sennentuntschi, which transforms a doll into a real woman. Next morning, the girl appears on their doorstep. And what could possibly go wrong when an attractive, possibly demonic, young lady, shacks up with three men who have no other sexual outlet? Yeah. Whatever you are thinking happens – it probably does.
The performances are good, led by Mesquida who manages to be the embodiment of "Don't put your dick in crazy," yet also has a vulnerability that keeps her sympathetic. There are more than sufficient twists in the subsequent narrative to keep things interesting, with local secrets being revealed that certain parties would rather keep buried. These additional elements help lead to a running-time 30 minutes longer than its predecessor, and since a major weakness there was a lack of narrative, it's addressed here, perhaps a bit too effectively.
For if anything, the pendulum swung too far, and matters aren't helped by Steiner seeming to have bitten off more than he can chew with the flashback-into-flashback structure. Combined with a lot of rushing up and down hills, it becomes difficult to track. Never a good sign when you have to check the Wikipedia plot synopsis after viewing. There are threads that feel superfluous, under-developed, or possibly both, such as the back story about why Martin chose, literally, to head for the hills, or the way half the residents in the village are banging or have banged the other half. As a result, this does share one element with its inspiration: both would likely have benefited from being a little shorter.