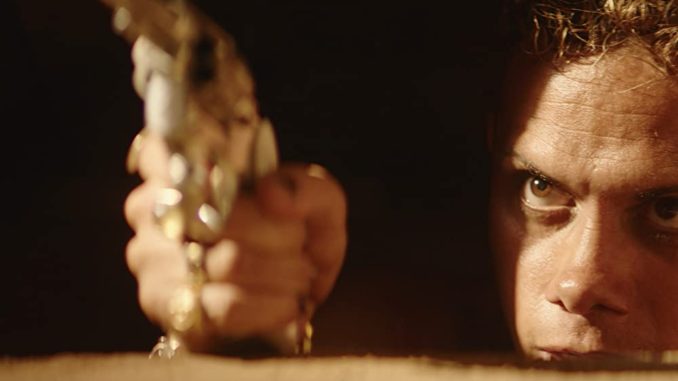 Rating: C-
Dir: Juliano Dornelles, Kleber Mendonça Filho
Star: Bárbara Colen, Thomas Aquino, Silvero Pereira, Thardelly Lima
This seems to be the latest in a growing trend for cinema to couch social critique in genre terms, rather than the more explicitly political entities of, say, Ken Loach. The likes of Get Out, Captain Marvel or Parasite are examples of the trend, and I'm not sure it's one I embrace. It feels a little bit of a deceptive practice, like your mother trying to get you to eat brussels sprouts as a kid, by chopping them up really small. If you can still taste them, it doesn't matter. And if what you have is a rant against evil Americans, it doesn't matter how many flying saucers, exploding heads and Spaghetti Western tropes you add, or if it has Udo Kier in a supporting role.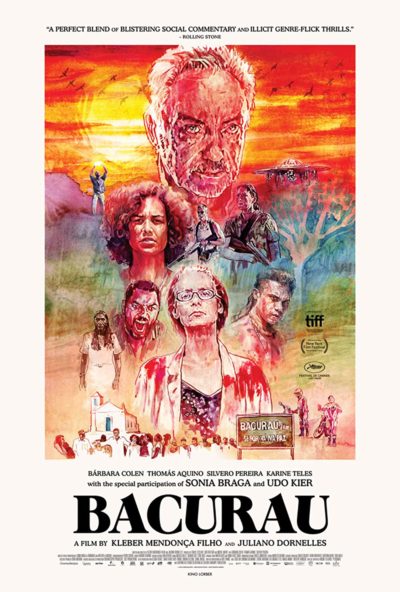 This one takes place in a small, rural Brazillian town of the title, which inexplicably doesn't appear on any online maps. There's a corrupt mayor (Lima) seeking re-election, problems with local water supply, and the town's matriarch just died. Returning from the big city for the funeral is Teresa (Colen). However, suspicious events begin to take place, gradually isolating the community, and it eventually becomes clear that a group of rich outsiders (led by Kier, playing a German-American) is looking to use the town to go hunting humans. However, they may eventually find they have bitten off more than they can chew, with the town having a history of taking no shit from outsiders.
Keyword, however = "eventually". For this is 131 minutes long, and barely the last half an hour contains much to get the pulse going faster than a slow samba. Up until then, it's mostly a slice of South American small-town life, with a range of people from doctors to local gangsters getting on with their lives, whether that's agreeably or bickering. The pace is deliberate to the point of glacial, with only little hints of weirdness, like the UFO-shaped drone that is occasionally seen flying around. Things don't perk up until Kier arrives, giving the film a narrative impetus which has been significantly lacking to that point. [I particularly enjoyed his reaction to being called a Nazi]
The nods to the Western genre, while occasionally effective, are particularly obvious. For example, the scene near the beginning where Teresa, riding on a water truck, has to make her way past an overturned truck that has spilled far more coffins across the road than any small town should typically expect to need. But you'll generally be forgiven for looking at your watch quite a bit, and wondering when the hyper-violence promised in the reviews is going to kick in. Outside of one exploding head, it really doesn't. Oh, the bullets do fly. Yet, it feels more like an afterthought than the film's purpose, and there's not the necessary level of tension generated to ever put the outcome in doubt. I prefer my exploitation films without a side of brussels sprouts, thank you.