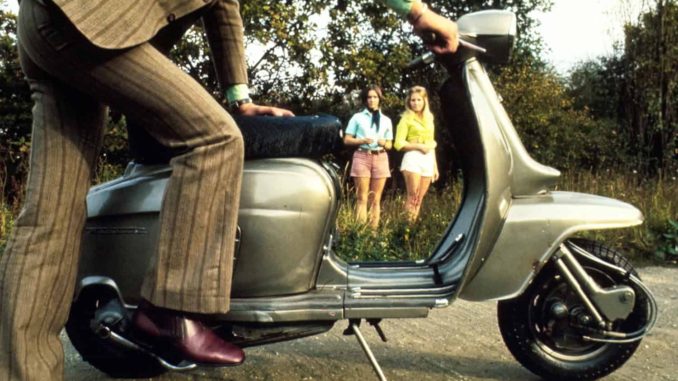 Rating: B-
Dir: Robert Fuest
Star: Pamela Franklin, Sandor Elès, Michele Dotrice, John Nettleton
The subsequent director of the two Dr. Phibes movies tries his hand at something which doesn't involve a disfigured Vincent Price, to fairly good effect. Instead, he directs a script from the man who wrote much of The Avengers, Brian Clemens, and the one who created the Daleks, Terry Nation. This is much more grounded than you might expect given such a pedigree, lacking almost entirely any fantastical elements, and opting instead to be a taut, small-scale thriller, with a speaking cast around single figures. Though the presence of Avengers composer Laurie Johnson evokes comparisons to some episodes from that show, and Fuest had some episodes of it under his belt too.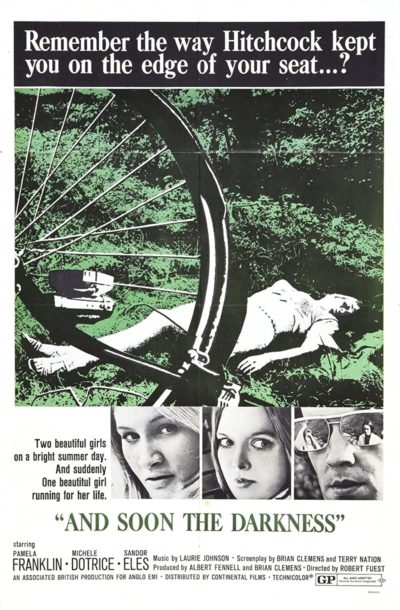 Nurses Jane (Franklin) and Cathy (Dotrice) are on a cycling holiday in the South of France, when they have an argument on the road, causing Jane to head on in a huff, while her friend stays behind to sun-bathe. However, Jane later goes back to find Cathy and her bike missing. Is it related to the mysterious man on a moped (Elès), who seems to have been following them? He claims to be Paul Salmon, a detective from the French Sûreté. Is his knowledge about the previous murder – of another blonde tourist, just like Cathy – from another source? Then there's the head of the local gendarmerie (Nettleton), and his creepy father. Or the cafe owner and her hulking handyman. The English expat, now teaching French literature. Some of these may be relevant. Others become abandoned threads, introduced and then never seen again.
This is at its best when setting up the disconcerting premise, Jane struggling to come to terms with a world in which she can barely understand a word – and the ones she can are not exactly comforting ones, like meurtre. The French here is left unsubtitled, so if your knowledge of the language is as limited as mine, you are right there with the heroine. She has to trust someone, yet it becomes increasingly clear that the wrong decision as to who, could end up being fatal. There's a steadily building sense of menace, the small copse of trees in the middle of the flat landscape where Cathy disappeared, taking on a malevolent and shadowy atmosphere. However, despite a striking last shot (the forecast rain finally showing up, less to wash the streets clean than expose old sins), the climax is not able to deliver on its potential, becoming too prosaic for its own good.
From a contemporary viewpoint, it's likely fortunate Dotrice is the one who vanishes, for I found it hard not to think of her subsequent sitcom role as the long-suffering Mrs. Frank Spencer, alongside Michael Crawford in Some Mothers Do 'Ave 'Em. And speaking of cultural baggage, forty years later, this was remade under the same title, being re-located to Argentina. I'm curious, except that version starred Amber Heard in Franklin's role. There's perhaps too much currently attached to her name, for me to be able to achieve an unbiased viewing. Let me think about it…