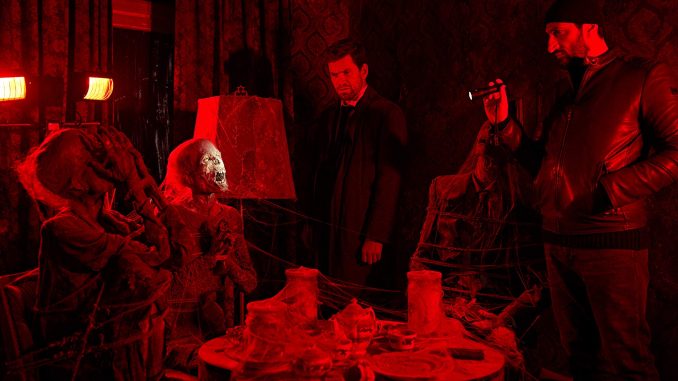 Rating: B
Dir: Christoffer Boe
Star: Nikolaj Lie Kaas, Fares Fares, Johanne Louise Schmidt, Soren Pilmark
a.k.a. Dossier 64
We've thoroughly enjoyed this series of movies, and were sorry to hear this one will probably be the last in their present form. There is still plenty of source material available – author Jussi Adler-Olsen has already had three more novels published, with a further trio planned – but the rights to these have apparently been sold to another company, Nordisk. It's likely these films will end up being re-cast, and that's a shame. Kaas and Fares have come to occupy the skins of these Scandicrime icons, in the same way as Rooney Mara and Claire Foy didn't…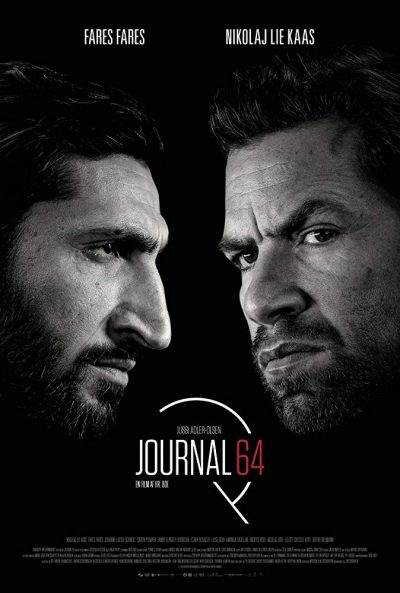 Here. though, we start with trouble in Department Q, as Assad (Fares) has got a sweet new job in Fraud, much to the disgust of Morck (Kaas), and is working his last week in the basement. His departure goes on hold when three mummified corpses are found sitting around a table, with room for a fourth, behind a false wall in a Copenhagen apartment. The owner has been sending rent checks regularly from Spain, and goes on the run when their unusual taste in decor is discovered. As Morck and Assad investigate, they discover this is truly a case of revenge having been served cold, dating back to the sixties and a regrettable period in Danish history, when young women were forced into abortions and sterilization.
That alone would make fine material for a film. However, it turns out the villain of the piece, Dr. Wad, did not abandon these practices when the rest of society did, and is spearheading a covert group of physicians and other like-minded fans of eugenics. They live up to the quote of their inspiration, K.K. Steincke: "We treat the non-entity with care and love but forbid him only to reproduce." These days, rather than troubled young women, it's the immigrant community in Denmark who qualify as "non-entities." This surgical xenophobia is something which hits particularly close to home for Assad, who is friends with one of Wad's unwitting patients.
We recently watched Kaas in Britannia, playing a rather eccentric ancient Briton, and there's much the same quirkiness present here – not to mention a similar lack of people skills. Yet, there's occasionally a striking empathy with other outsiders, something most apparent when he confronts the perpetrator of the tableau on a boat, and discovers why their vengeance was so belated. But this is the kind of film where you see all sides; you may not agree with people's actions, yet you can generally see the reason for them. Even Wad genuinely believes in what he is doing, telling one victim, "This is what we're trying to help you with here. Restoring your dignity."
He then adds, chillingly, "We must all contribute to the new welfare society we wish to establish." Watching this a month after we had the Governor of Virginia apparently condoning some infanticide:, I'm not sure how far we have truly advanced in the last fifty years.