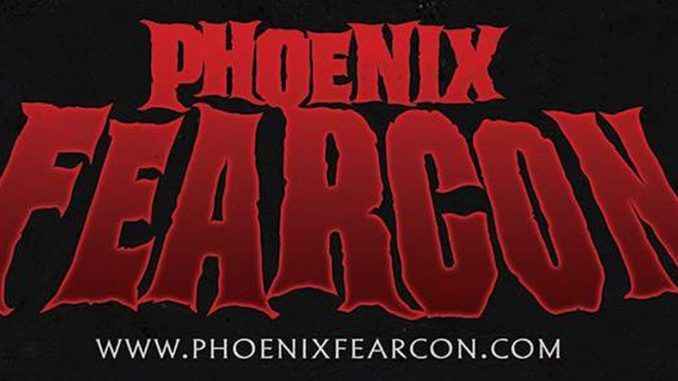 Yes, it's that time of year again! However, due to problems with finding a suitable venue, the screenings for this eleventh incarnation of Phoenix FearCon are being held virtually, through Festivee.com. It's a bit of a double-edged sword. While I'm going to miss the physical showings, and the chance to have some of the film-makers present in person to talk about their work, I will certainly not miss sitting in a projection booth for 12 hours! The virtual theatre also means people anywhere in the world can watch, and the "on demand" nature of these screenings means you can watch them on your own schedule.
Another plus is it expands the films which we can show. In person, we'd be limited to no more than three features and a couple of shorts programs, but we're now showing five features and over forty short films. This is good, not least because we had a record number of submissions this time round, up about 20% on last year – we still weren't quite able to show everything we wanted to, because a line had to be drawn somewhere. For some reason, Spain seemed to be a particularly fertile country this time round, responsible for 10 out of the 47 official selections. But it was as international as ever, with entries coming from Brazil through Australia to South Korea.
Below, you'll find reviews of the six features which were selected – they're in alphabetical order. In early November, we'll start reviewing some of the more interesting submissions which didn't quite make the cut, for one reason or another.