Rating: C+
Dir: Ara Paiaya
Star: Ara Paiaya, Adam Davidson, Raquel Paiaya, Chris Robb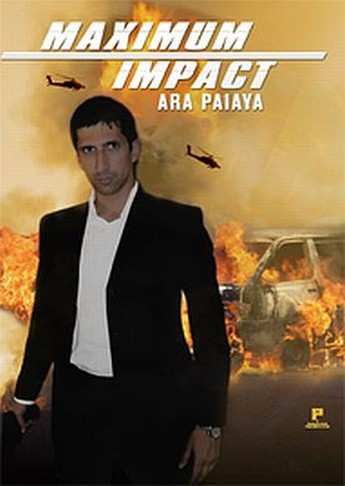 There's no doubt that this is a more ambitious project than Death List, but I am less certain that it quite matches its predecessors success. Paiaya seems to be aiming for the Bond/Bourne genre of films, which is a hell of a lot more difficult for a microbudget movie to try and pull off; the gap between the aim and the execution is occasionally wince-inducing. It also seems to be taking itself a great deal more seriously, and that seems a shame, as I missed the lighter moments. I was reminded of how Jackie Chan's early career was hampered because everyone wanted him to be the next Bruce Lee, and it wasn't until he got the freedom to be himself that Chan finally broke through. Aya's sense of humour is such a great part of his work, that it's a pity when it gets suppressed, as largely seems the case here. Alternatively, it may just be a case of needing more experience with this side of the genre.
The storyline centers on Agent X (Paiaya), an international secret-agent who is called in to rescue kidnapped scientist Katie Tang (Raquel Paiata) from the villanous Pirani (Davidson). She is the inventor of an encryption program which has been used by the government to hide the location of witnesses who could testify against Pirani, and he is intent on forcing her to reverse the encryption so that he can take them out. It's up to Agent X to get the girl, kill the baddies and, presumably, save the entire planet. The results are at their best when Aya is playing to his strengths, which is well put-together martial-arts action and stunts: our son came in towards the end (we watched it as a warm-up for the last-ever episode of 24) and, much like Chris in Death List, came out with unprompted compliments about the fight choreography. The scrapyard shows up again as a location, and there's also a nice cliff-top fight with a genuine sense of danger to it.
As noted, the results are less successful when the movie reaches beyond what it can credibly deliver. While it's nice that Paiaya got the use of a helicopter for one scene, it needs more than a few not-too convincing digital explosions and associated effects to incorporate the craft successfully into the movie, and he might have been better off not bothering. Part of low-budget film-making is recognizing your limitations, knowing your weaknesses as well as your strengths, and working accordingly. This feels like Paiaya bit off a bit more than he could chew with what needed to be put into the film: however, perhaps with a few more years experience (and some extra money!), he can revisit this and deliver a properly-convincing version of the large-scale production this demands.