Rating: B-
Dir: Chris Wedge and Carlos Saldanha
Star (voice): John Leguizamo, Ray Romano, Dennis Leary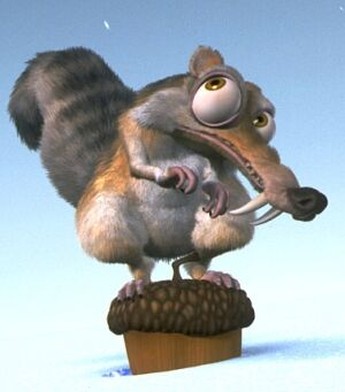 A good deal more enjoyable than it really should be, given this is little more than a bunch of warmed-over elements from other computer-animated movies of the past year. It has the same "rescue the baby" plot as Monsters Inc., and the same odd couple pairing as Shrek: large, grumpy one and small, irritating one. It's also not particularly remarkable to look at, particularly the backgrounds which are often little more than plain white – one suspects the choice of Northern climes, 20,000 BC is no accident.
Yet it works; the presence of Leary as an ambivalent sabre-tooth is crucial, as it is his character development which drives the film. Leguizamo's lisping Sid the sloth, and Manny, Romano's wholly mammoth (so called, because they are now wholly extinct…) just are. The former would be very irritating, except that director Wedge knows when to shut him up, for example, a rather touching sequence where Manny sees his own past (or is it the future of his species?) drawn out in cave paintings.
There are also quick digs at everything from gay adoption to survivalists, and a swift nod to The Thing, so there's enough stuff for adults here. The huge opening weekend was no doubt in part to the Star Wars trailer attached to it – appropriate, given the film's own trailer was perhaps the best of the past year. But this is a movie that's more than capable of standing on its own.