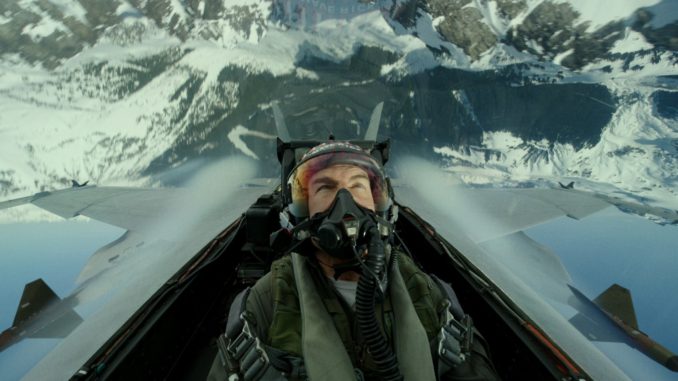 Rating: B
Dir: Joseph Kosinski
Star: Tom Cruise, Miles Teller, Jennifer Connelly, Jon Hamm
Having been a bit underwhelmed by its predecessor, I was genuinely surprised how much I enjoyed this. Waiting so long for the sequel likely worked in its favour, with Cruise now an actor, rather than being Annoying SmirkBoy. It helps that there is an actual plot, with a ticking clock that can build towards a genuine climax, rather than some artificial construct. Pete 'Maverick' Mitchell (Cruise) remains a captain, thirty years on: an amazing pilot, just one with no regard for authority. Still, he's the ideal guy for this job, training fliers for a near-impossible mission to take out a heavily defended uranium enrichment plant in enemy territory (the exact enemy is specifically non-specific). And when it indeed proves impossible for his pupils, who better to step in than the teacher?
Naturally, this has stuff around the edges. One of the mission candidates is Rooster (Teller), the son of Maverick's late colleague Goose from the first film. There's guilt over Goose's death, and Mav tried to derail Rooster's career as a pilot at the request of his mom. [That was Meg Ryan, but like Kelly McGillis, she is playing Mrs. Not-Appearing-in-this-Movie.] The love interest this time is bar owner Penny Benjamin (Connelly), a single mother with a teenage daughter. She may safely be ignored as irrelevant, and so can the return of Val Kilmer's Iceman, which feels more like a charitable gift for Kilmer than a role of any significance. It's all a bit embarrassing, to be honest.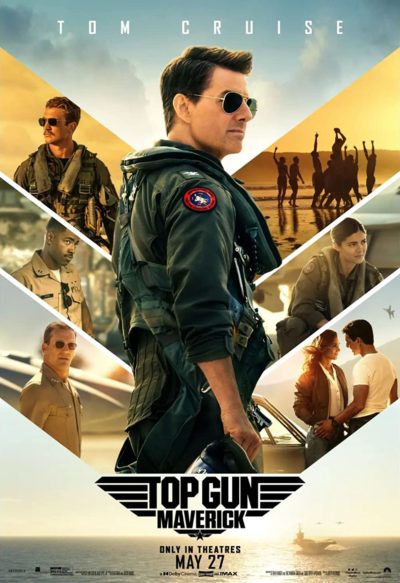 The air footage though: holy shit. I was applying body English almost constantly, every time they took to the air. The previous film was decent there, yet this takes to a whole new level, the sense of speed, danger and G-forces involved in the profession. And that's simply during the practice runs, without enemy fighter jets, anti-aircraft batteries or treacherous terrain to be navigated at almost the speed of sound. The actual bombing run and its aftermath, takes things to a whole new level, with all those additional factors now in play. These elements help overcome the weaknesses in a script that, like its predecessor, is not much more than a series of clichés, held together by Tom Cruise's charisma.
However, in most ways, this is an improvement, with the probable exception of the music. Top Gun has a series of original bangers: this can only offer Lady Gaga in full shriek mode, and a few classic selections from your uncle's iPod. In fact, the scream of an engine going full throttle is the only accompaniment this needs as a soundtrack, and is at its best when going that route. The callbacks to what went before are generally light enough to be ignored, and the main thing you'll take away is the palpable improvement in cameras since 1986. It's the kind of film where, afterward, you want to run around the house, arms outstretched, making angry jet noises. I will neither confirm nor deny having done so.