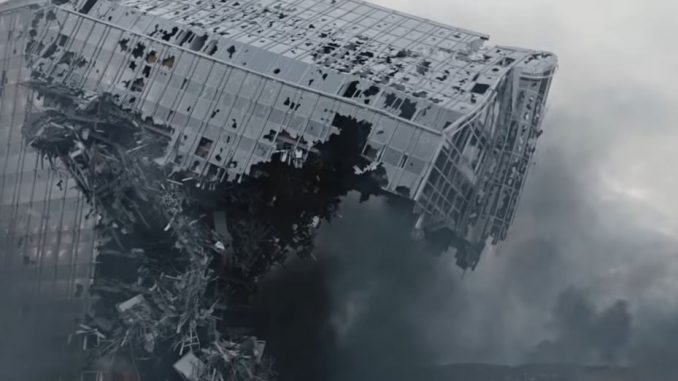 Rating: B+
Dir: John Andreas Andersen
Star: Kristoffer Joner, Ane Dahl Torp, Kathrine Thorborg Johansen, Edith Haagenrud-Sande
This is a sequel to The Wave, which told of a landslide-triggered tsunami in a Norwegian fjord. It's more or less the same story here, just moved to the considerably more urban setting of Oslo, Norway's capital. Geologist Kristian Eikjord (Joner) is suffering from PTSD as a result of previous events, the stress of which have caused him to separate from his wife Idun (Torp) and their two kids. A colleague is killed in a rockfall in a tunnel, and Kristian discovers the victim had been trying to contact him,in order to share evidence pointing toward an imminent major earthquake. Are those fears justified, or is this just paranoia?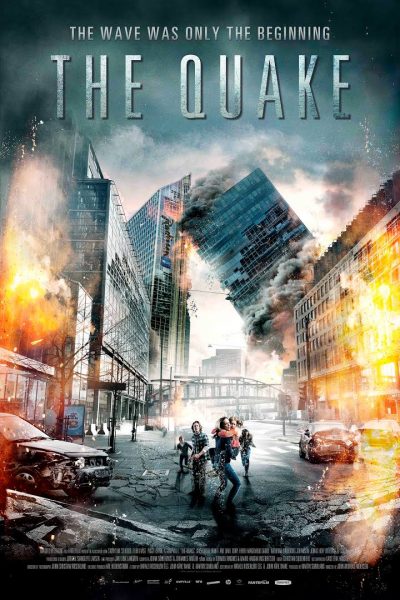 To absolutely nobody's surprise – except, of course, the government bureaucracy whose "to-do" list consists largely of rejecting Kristian's concerns – it's the former. And after a few ominous pre-shocks, the big one hits. I'll confess, I was kinda wondering what they were going to do after this, which as in its predecessor, happens surprisingly early. Not least because The Wave did struggle a bit to keep the momentum going after delivering its money shot. I needn't have worried: cool though the sight of buildings collapsing into Ikea flat-packs is, this movie is only just getting started.
For Kristian had been racing around trying to gather his family unit, and had just arrived at the hotel where Idun works – which happens to be the second-tallest building in the entire country. There's a TV tower in Trondheim which is taller. Never say this site is not educational. Leaving little daughter Julia (Haagenrud-Sande) in the care of Marit (Johansen), the daughter of his late colleague, he heads up to the penthouse restaurant where Idun is… only for first Julia, then Marit, to follow him up. Which, of course, is exactly when the earthquake strikes, leaving husband and wife trapped in the lift, and Julia and Marit clinging on for dear life in the restaurant.
Making matters worse, a subsequent aftershock sends a next-door building into the hotel, carving out most of the lower floors, and leaving the penthouse in a very precarious state (top). What follows is a glorious spectacle of escalating mayhem, as Kristian first has to make his way up to the top of the building, then team up with Marit to try and stop Julia from taking the express route down. Suddenly, all that plate-glass doesn't seem such a good idea, does it?  This sequence is really well put-together, perhaps the best action I've seen this year. Or more accurately, sequences are, since it offers a veritable smörgåsbord of perils
In particular, you get a strong sense that anyone can die at any time, especially after an unexpected bit of plummeting, and you'll probably find yourself holding your breath for unexpectedly long periods. On the other hand, it's the second film this month, after The Equalizer 2, where I'm not sure the company involved – Radisson Hotels here – fully thought through the implications of their product placement. Put it this way, I'll be politely but firmly requesting a ground-floor room if I stay at any of their properties.