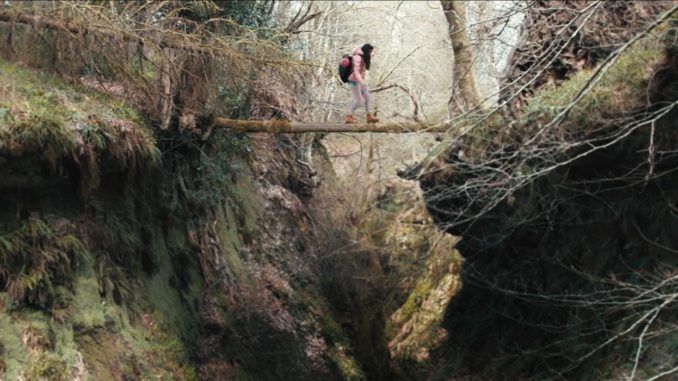 Rating: B-
Dir: Ryan Hendrick
Star: Lauren Lyle, Nicolette McKeown, James Watterson, Layla Kirk
"Come to beautiful Scotland! And die!" I remain a sucker for a Scottish film. This delivers, with no shortage of rugged mountain landscapes, beautiful lochs, a ceilidh band and trees. So. Many. Trees. The foliage is understandable, because most of it takes places in the woods, where Rhona (Lyle) and her friends are looking for a cabin, deep in the wilds, which belonged to her late father. To help find it, they enlist the help of local Carla (McKeown), whom they meet down the pub when they have a pre-trip planning get-together. She initially seems fun to be with. But once they're away from civilization, a shocking incident proves she… has issues, shall we say. And might not be the only one in the party.
The "trip into the woods goes wrong" subgenre of horror has been a staple of the industry for decades – not least because, it's cheap to do. Why bother with expensive sets, when you can just run around a forest for the bulk of your running time? [Though from previous conversations with Scottish film-makers, the dreaded blood-sucking local insects know as midges, might make that choice of location a decision to regret!] There's not a lot new in this incarnation of it. Having the threat come from inside the party is a moderate twist, as is having both leads being women. But horror, generally, isn't something which requires innovation. It's considerably more about the execution. Or, perhaps, the executionS.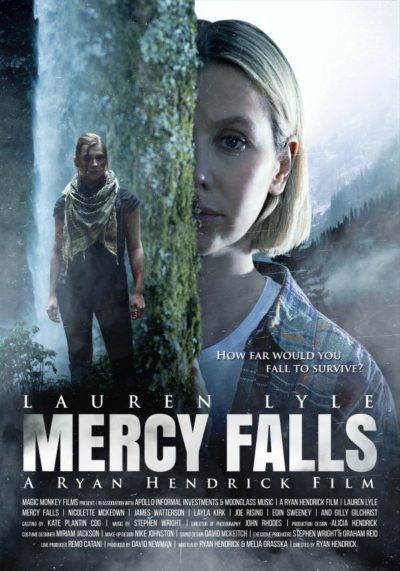 There, this film is a bit of a mixed bag. If the supporting characters aren't much more than stock characters: the slut, the jackass, the nerd (that would be the guy reading Homer in the woods!), they serve their purpose, which is mostly to die at the hands of Carla. The effects are limited, but I'd say, respectable enough. One extended impalement is likely the highlight, helped by the victim's enthusiastic selling of their injury. The script is perhaps the weakest element, with a few moments which had us rolling our eyes, in particular the "we might be going to die, so let's go ahead and have sex" scene. At 103 minutes, trimming might be warranted, as this stretches the material a bit thin. On the other hand: did I mention the lovely scenery?
It all builds as you'd expect, to a decent face-off between the heroine and villainess. It is somewhat problematic, in that the latter's background should give her such an edge, as to be able to wipe the floor with Rhona inside ten seconds. Something like handicapping Carla with an injury could have helped make the playing field feel less one-sided. However, we were still reasonably invested in things by this point, and McKeown definitely makes for a convincing nemesis, capable from flicking an internal switch and going from friendly into "you are all going to die" mode in a moment. Nobody could accuse this of ambition, yet it does what it does well enough to entertain us.
[A version of this review previously appears on GirlsWithGuns.org]