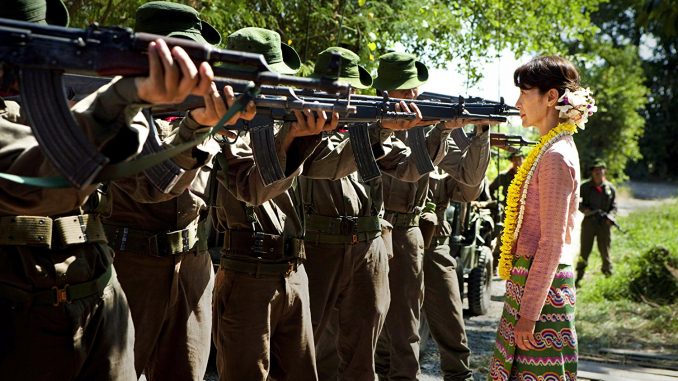 Rating: C
Dir: Luc Besson
Star: Michelle Yeoh, David Thewlis, Htun Lin, Jonathan Raggett
Luc Besson has been responsible for some of the best action films of all time: Leon, The Fifth Element, Nikita. And no-one could combine physical grace and emotion like Michelle Yeoh. She was the best martial arts actress out there, arguably of all time, and certainly for a 15-year period from Yes, Madam in 1985, through 2000's Crouching Tiger, Hidden Dragon. There was a point – probably around 1995 – where the idea of Besson making a film starring Yeoh would have been the greatest thing imaginable. Of course, that ideal work would not have been a near-saintly biopic of a Burmese politician, though credit both director and star for working outside what would generally be considered their traditional comfort zones.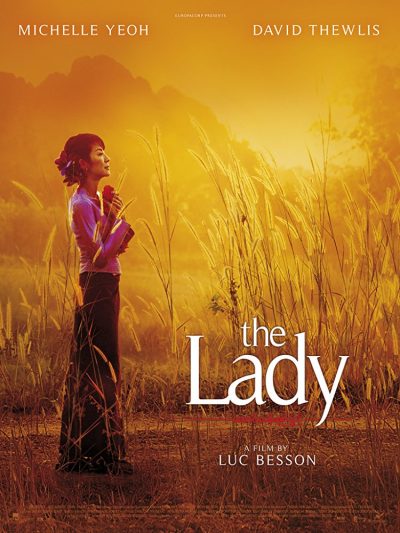 Yeoh plays Aung San Suu Kyi, the daughter of the man who led Burma to independence just after World War II. She has left her home country, marrying British professor Michael Aris (Thewlis) and moving to Oxford. But when she returns to visit her ailing mother, Suu is caught up in the political turmoil. The country has been under military rule, but there's a fledgling democratic movement. They're in need of a leader, and Suu's heritage makes her the perfect choice to be that person.
The problems arise, after her political activism means she comes to the attention of military leader  General Ne Win (Lin), who is less than impressed. Suu can't leave the country, because she knows she won't be allowed back in. Getting her husband and children across to Burma is increasingly fraught, and only possible at the whim of the General and his administration. When Michael is diagnosed with terminal prostate cancer, Suu has to make a heartbreaking choice between duty to her family, and to her country.
I was disappointed that this did not end with Suu storming Win's palace and going toe-to-toe with his guards, climaxing in a thrilling roof-top battle against the General himself. Luc Besson is clearly losing his edge. What you get instead, is half political hagiography, half romantic separation. The latter works rather better, as you can sense the increasing pain resulting from Suu and Michael being kept apart, especially as he grows weaker from his cancer. It's this acting ability which lifts Yeoh far above most other action actresses like Cynthia Rothrock, who find expressing emotions to be an enemy they can't kung-fu into submission.
Time has been particularly unkind to the beatification of Suu delivered by Besson on the political side. Once a liberal darling, feted as a brave warrior for democracy, things have gone a bit pear-shaped since in Burma. One tribe in the Muslim minority, the Rohingyi, has been subjected to what appears suspiciously close to ethnic cleansing by the government, with Suu calling them "terrorists." Said one former bodyguard, "We never expected that Aung San Suu Kyi would have changed so much herself once she got into power." Oops: I look forward to the sequel – The Lady 2: You're My Country Now. Guess it goes to show, the pursuit of power is always a great deal easier than actually having to run things.