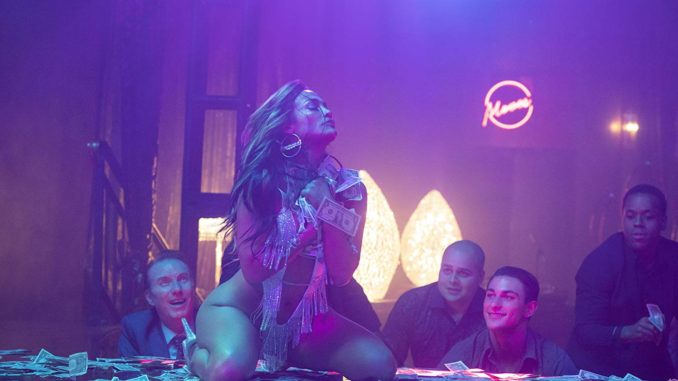 Rating: C-
Dir: Lorene Scafaria
Star: Constance Wu, Jennifer Lopez, Julia Stiles, Keke Palmer
A little before the period depicted here, when I worked in the City of London, I used to go to strip clubs. Though those weren't the high-end, glitzy locations depicted here. Mine were more like regular pubs with naked women, which frankly is far more appealing. It was a really big night if I spent a total of a hundred quid. That included a plate of fish & chips with a cup of tea, at a really good little place near Old Street. Anyway, likely as a result of this low-key approach, I never found myself knocked out by Jennifer Lopez and my company AmEx maxed. That's what happens to the victims in this awkward stab at achieving female empowerment through surreptitiously drugging men.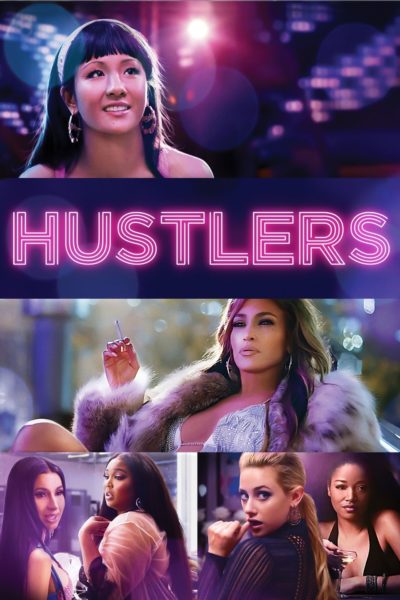 Dorothy (Wu) a.k.a. Destiny is a stripper, just not a very good one, so is barely making ends meet. But she learns the tricks of the trade from veteran Ramona (Lopez), and for a while, they live the lifestyles of the rich and scantily clad. Then, the 2008 financial crisis happens, the money pipeline dries up, and they're back to normal life like the rest of us. Unwilling to settle for that, they recruit some former colleagues and start rolling customers. They drug them up and make them pliable on ketamine and ecstacy, then wring their credit cards dry, leaving the victims with only the fuzziest of memories, and unwilling to go to the authorities. Inevitably, of course, this proves to be an unsustainable business model.
I was kinda hoping for Showgirls meets Casino. It's not at all the former, and only in the general vicinity of the latter, most notably in its well-oiled pop soundtrack, which acts as a commentary, in the same way Scorsese uses music. But it is the most curiously unsexy stripper movie I've ever seen. It felt like the makers were deliberately going out of their way to downplay that aspect – for much of the movie they could have been secretaries or shop assistants. Combined with Scafaria's fondness for montages, you're left wondering quite what was the appeal for the victims. Destiny's not exactly sparkling conversational skills? Who cares? Have another shot of your ensemble partying and going "Woooo!"
The film is on better turf on the downward arc, depicting Destiny's rise and fall through legitimate means. You develop a sympathy for her, even if the film has a simplistic approach to the stripper/client power dynamic, which is more complex than you'd think. But the movie lost me at the jump into drug-enabled robbery, with the weakest of justifications about the victims being responsible for the 2008 meltdown. It's "She was a slut! She was asking for it!" with a feminist glaze. Thereafter, I was disengaged from the film and its characters, and was frankly shocked by the end captions telling me the perpetrators largely escaped with probation. For the film is based on reality. It's just not a reality which seems particularly real.