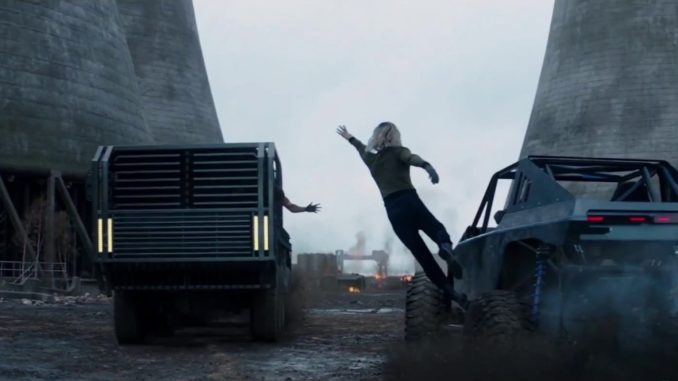 Rating: B+
Dir: David Leitch
Star: Dwayne Johnson, Jason Statham, Vanessa Kirby, Idris Elba
a.k.a. Fast & Furious Presents: Hobbs & Shaw
I was in hospital for COVID this week – much better now, thanks for asking. While stuck in bed, idly flipping through the rather feeble selection of films available, it came down to this, or a comparison between COVID and Cats, as to which was worse. I felt like the latter was probably risking some kind of relapse, so went with this spin-off from the Fast & Furious franchise, which I have seen no entries since… I dunno, maybe the second one? But, I have to say, as meaningless action bollocks go, this was extremely solid entertainment. I hadn't realized it was directed by the man who gave us Atomic Blonde – although this has considerably more CGI heft – and a supporting cast which includes Ryan Reynolds, Kevin Hart and Dame Helen Mirren, also helps.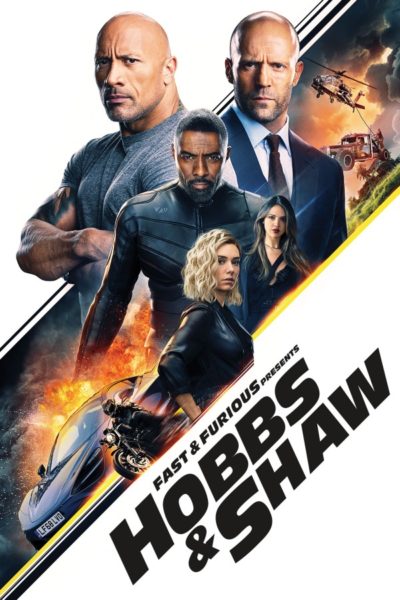 The plot is particularly generic, and has copious holes. Rather than let a doomsday bioweapon fall into the hands of supervillain Brixton Lore (Elba), MI6 agent Hattie Shaw (Kirby) injects it into herself, and is then forced on the run, after being framed for the death of her team. To bring her and the weapon back in, the CIA recruit Luke Hobba (Johnson) and Hattie's brother Deckard (Statham), who have a long-standing enmity towards each other [though inconsistent with having left each other on good terms in the last movie, apparently – not having seen those may be an advantage]. Cue much insulting banter, as they seek to save the world, while learning lessons about the importance of family on both sides. For getting the virus out of Hattie will require Hobbs to reunite with his long-estranged family in Samoa, Deckard to come to terms with his own DNA, and both men to realize that only by working together, can they hope to beat Lore.
Still, given this, it's an eye-popping series of escalating, often ludicrous, yet never less than completely spectacular set pieces. Do they make sense? Nah. Yet in concept and execution, it's very hard to deny they are enormous fun to watch. As noted above, the action here is nowhere near as grounded as in Blonde, with very little sense of threat to the main characters [I note also the presence of Eddie Marsan, playing a similar role]. Yet Leitch embraces the imaginative idiocy and pushes the pedal to the max – the only credible way to handle it. These are connected by an equally ridiculous amount of pure, undiliuted and hyper-macho bulllshit between the two heroes, at a level I haven't seen since Lethal Weapon.
Throw in Reynolds basically playing Deadpool, a "Mike Oxsmall" joke, and gratuitous Game of Thrones spoilers, and this plays considerably shorter than the 137-minute running-time. It's just the very definition of "brain-off entertainment". Always nice to see my old stomping ground of St. Mary Axe in the City of London make a cameo, and it's almost enough to make me contemplate watching previous Fast and Furious entries. Almost…