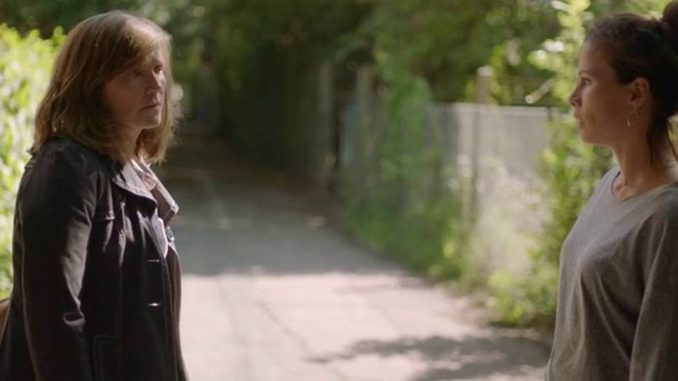 Rating: B-
Dir: Jessica Hynes
Star: Jessica Hynes, Shaun Parkes, Sennia Nanua, Rhona Mitra
This is… not what I expected. My familiarity with Hynes is mostly through Spaced and Shaun of the Dead, as well as her memorable appearance as Joan Redfern in Doctor Who. This did not lead me to anticipate a rather grim kitchen-sink film, least of all one with pugilistic overtones. Yet, it still managed to hold my attention. Hynes plays a severely harried mother of three, Tina Bell, barely able to keep it together, and hardly seeing her husband, Mick (Parkes), because he works nights. Daughter Emma (Nanua) is being bullied at school – there's a certain irony there, as her tormentor's mother, Amanda (Mitra), was a similar victim at Tina's hands, when they were at school. And the relationship of Tina's parents is disintegrating along with her mother's mental state. The only sanctuaries she has are some self-help MP3s, and her box-fit class – though Tina is increasingly more interested in the "boxing" part of that.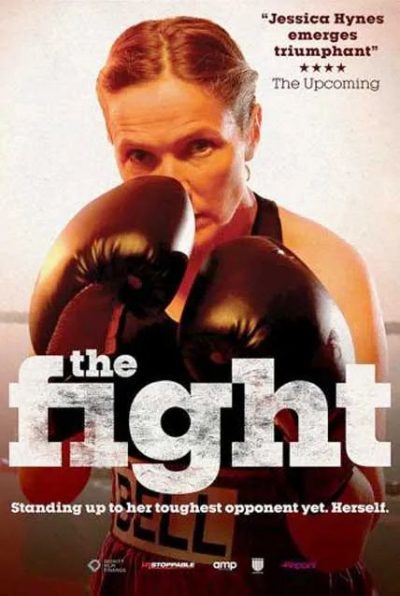 It's all very messy, though that's an accurate reflection of life for many people. I'm almost tempted to put this into the horror category, since I was left with an immense feeling of relief that my life is almost entirely free of this kind of hellish personal drama. It must be immensely draining on a psychological level. No-one is more complex than Tina. You sense her being a bully in her teenage years, was likely a reaction to her mother's issues, and she reacts against them by becoming almost entirely passive – just lying there and taking it when Amanda beats her up. And, in turn, that passivity has come down the generations and turned Emma into a perpetual victim. Tina's interest in boxing seems to be her attempt to clamber out of that, and regain a more comfortable. middle-ground between aggression and docility.
Hynes is excellent, and there's a lot of good support from faces you'll recognize. Cathy Tyson plays Tina's boxing coach; Anita Dobson her mother; Sally Phillips is Emma's teacher; Alice Lowe a home-schooler (providing one of the film's rare moments of humour); and Russell Brand is the voice of Tina's self-help guru. It's interesting to see boxing portrayed almost as a martial art, with a spiritual component not often see – though despite the imagery on the poster, it's more of a metaphor than a plot point. After taking her licking, I was expecting Tina to get her own back and kick the crap out of Amanda. But the longer the film went on, the clearer it became that a) wasn't going to happen, and b) wasn't the point in any case.
There were some other elements of the story which seemed hokey. Emma's recital ends up being such a cliched moment of triumph, it should come with its own box of chocolates. But overall, proceedings have a feeling of authenticity to them, and that makes the ending, with its general lack of resolution, an effective one. If not what I anticipated, it still proved more than satisfactory.