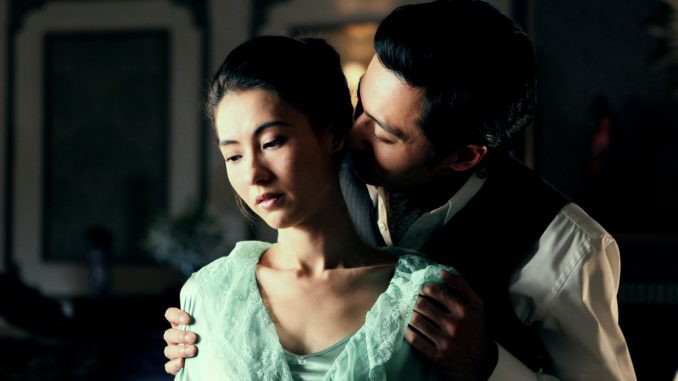 Rating: C+
Dir: Hur Jin-ho
Star: Jang Dong-gun, Cecilia Cheung, Zhang Ziyi, Lisa Lu
I've now seen five different adaptations of the 18th century novel by Pierre Choderlos de Laclos, also including Valmont, Cruel Intentions and even a 2003 French miniseries version, starring Catherine Deneuve, Rupert Everett and Nastassja Kinski. The settings for these ranged from historical to contemporary, and around the globe. But what they all have in common, is leaving me with a strong desire to watch the version with Glenn Close and John Malkovich.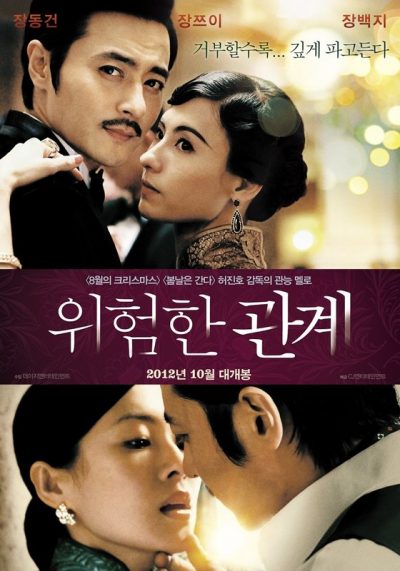 It's a problem when there is such a definitive adaptation of a work: any subsequent effort is going to suffer in comparison. Yet you can see why film-makers keep trying. For given the novel was written close to 250 years ago, the basic idea – manipulative bastards, being manipulative – dates remarkably well. As the examples above show, you can drop it into whatever time and place is most appropriate for the point you're trying to make.
In this case, the place is Shanghai, the time is the roaring thirties, and the point… Something something bourgeoisie running dogs? The plot hits all the notes you'll recognize if you've seen any of the versions: Xie Yifan (Jang, an interesting choice to go with a Korean lead in a Chinese film) is the Valmont character, who hangs out with Mo Jieyu (Cheung), in dissolute leisure. They agree to a bet, to see if Yifan can seduce the virtuous Du Fenyu (Zhang). However, Yifan genuinely falls for his target, leading Jieyu to refuse to pay up. The two friends go to war as a result, intent on destroying each other, both emotionally and in terms of their reputations in Shanghai society.
The focus in this version seems to be somewhat more on Yifan, and that's a wise decision by Hur. Jang's portrayal makes his character perhaps a more appealing rake than the snakelike Malkovich. Yifan always seems to have a smile playing on (or, at least, near) his lips, and it's easy to see how he could attract women like flies. The problem is a great deal more with Cheung, who is almost spectacular in her blandness, and would not be fit to empty the chamber-pot of Close's Marquise de Merteuil. The other actors are somewhere in the middle; I was impressed by Zhang, whom I've previously seen mostly swinging a sword.
If the performances are a bit hit or miss, the visual side of things is unquestionably impressive. Shanghai is depicted as an Eastern version of Berlin during the Weimar Republic, and possessing a similar atmosphere of decadent hedonism as things go off the rails [in this case, as Japan's imperialist ambitions threaten China, before invading later in the decade]. There's no expense spared there. However, the shiny gaudiness is reflected in an overall emotional emptiness found within. There are not enough moments which pack the necessary wallop, and when the ending (somewhat… adjusted from other versions, shall we say) rolls around, it's about as affecting as a well-made telenovela. Definitely time to break out the Close/Malkovich.