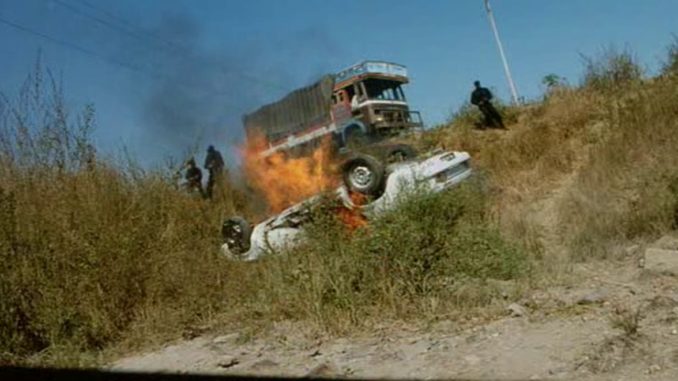 Rating: C+
Dir: Ram Gopal Varma
Star: Vivek Oberoi, Ajay Devgn, Mohanlal, Manisha Koirala
This is quite a sprawling epic of a gangster movie, taking place over a number of years in the Mumbai underworld. The central character is Chandu (Oberoi), a young street thug, who latches on to the coat-tails of his boss, Malik (Devgn), as he rises through the ranks of the crime community. Eventually, inevitably, their activities mean the duo begin to attract too much attention from the cops, in particular, Mumbai Police Commissioner Sreenivasan (Mohanlal). Chandu and Malik are forced to flee India, setting up shop instead in Hong Kong. A schism arises between them, as the result of a mission to assassinate a prominent politician, which would allow their man to take over the position. Chandu wants to abort the hit when he discovers the politician is traveling with his children. But Malik over-rides his objections, and the resulting rift gives Sreenivasan the opportunity he has been waiting for. That's especially so after Malik targets Chandu, in line with his long-standing policy that nothing gets in the way of business.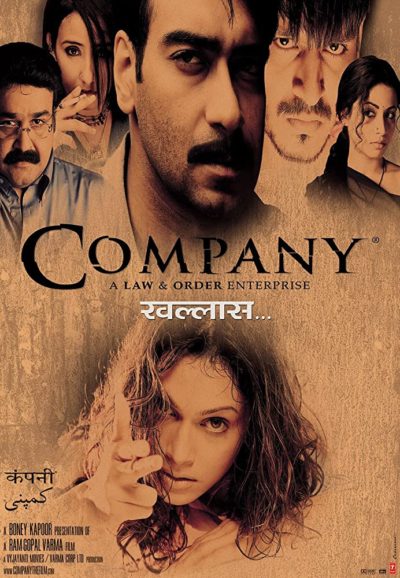 Both a critical and commercial hit in India, this was apparently inspired by a real-life feud between rival gangsters, in the wake of the 1993 Mumbai bombings, carried out by organized crime, reportedly with Pakistan involved. As such, it's okay, though we are still talking some way short of similarly epic films, like the works of Scorsese or Coppola. There are some elements which work quite well, such as Chandu's efforts to provide for his mother, while simultaneously keeping her ignorant of exactly what he does for a living. Yet, there are other aspects which don't succeed nearly as well. The film globe-trots almost randomly: as well as India and Hong Kong, you can also add Kenya and Switzerland to the spots where shooting took place, and none of these exotic locales add much to the meat of the movie. At 155 minutes, it's typical Bollywood sprawl, and even if the songs are worked in relatively well, they don't fit the gritty realism for which the film is aiming.
Oberoi was making his debut, and delivers a solid performance, holding his own against considerably more experienced actors. Things do improve down the stretch, as Chandu must decide whether to abandon all he has worked for, his entire life. There's also a great scene, played out entirely against a backdrop of mobile phone ring-tones. Varma certainly has no shortage of similar tricks in his arsenal, though as with the story elements, the results vary in their impact. For instance, I wonder who thought it was a good idea to drop, repeatedly, Mars from Holst's The Planets into the soundtrack? That, and an overused jingle which chants repeatedly, "Yes, it stinks, but it's business," seem to represent half the music used, and both certainly get old before the final credits roll. There's enough good to make it worth a watch, yet I can't in all honesty call this equal to the best from Hollywood or Hong Kong.